With our partners Eigenrac can provide clients with sustainable, transparent and compliant supply chain logistical solutions in hostile, complex and post-conflict environments.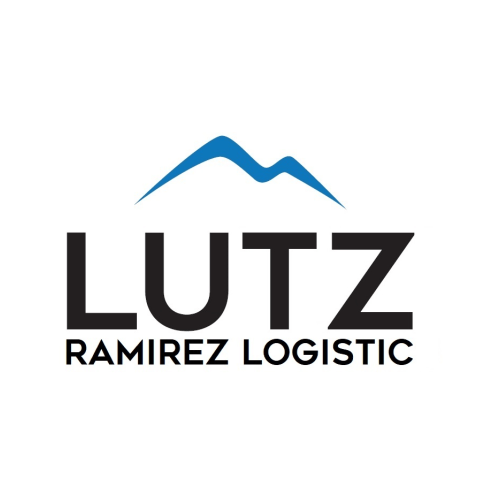 Eigenrac's value add to our clients, is in our ability to provide sustainable logistics solutions; achieved by purposeful collaboration with our clients, partners and suppliers. In gaining a detailed and clear understanding of the chain linked, goals, objectives and expected deliverables, Eigenrac will then measure and gauge against the options available to us, providing actual, tangible and cost-effective options for delivery. Eigenrac will conduct a thorough network and market analysis, modal optimisation analysis, product and service analysis and leverage our relationships in the region, ensuring successful delivery, on time and on budget.
We understand that hold ups and delays within the supply chain and procurement process can potentially see critical timelines slip, exposing businesses and organisations to loss and or in extreme circumstances failure. Eigenrac's robust analysis processes and procedures significantly reduce the risks associated to loss and failure. Our solutions are meticulously analysed, assessed, and evaluated against risks identified, this allows us to set in place agile and responsive logistical milestones in order to achieve the clients desired end-state. Our comprehensive planning process provides additional risk mitigation in the form of a deliverable contingency plan, a safety net to safeguard against possible loss or failure.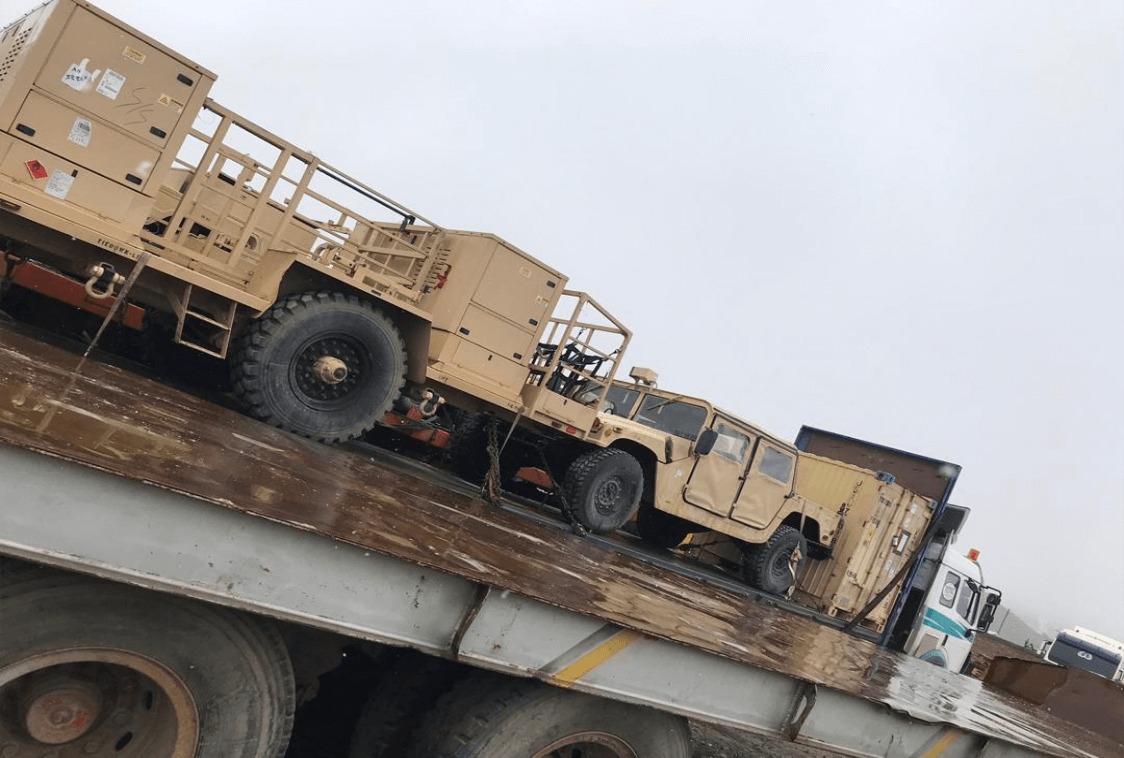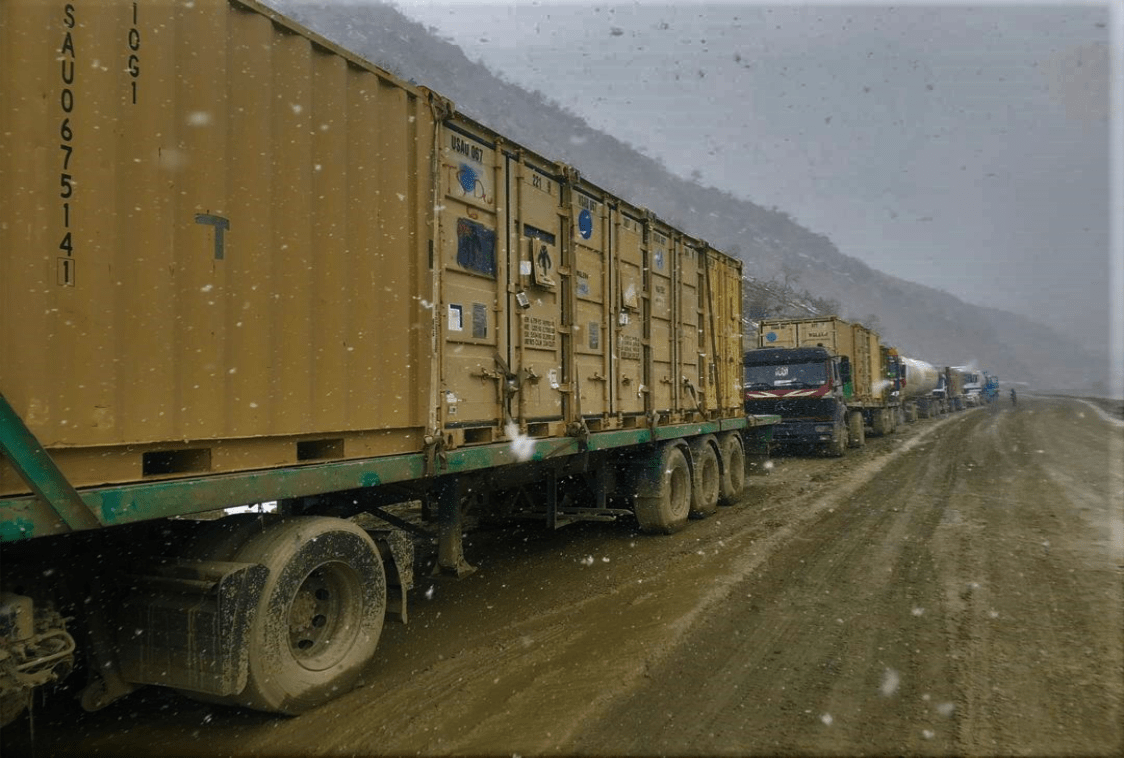 We provide these services to internationally recognised and compliant standards at the most competitive prices.
We provide highly efficient and cost-effective options for global air cargo services with a track and trace capability. Eigenrac will plan and design a solution in collaboration with our extensive network of international and domestic carriers. Due to the time sensitivity that comes hand in hand with the requirement for air freight services, effective communications between the client and carrier are critical to ensure we find the most financially viable and efficient option for ensuring the timely shipment of high value assets.
Eigenrac and partners provide highly efficient sea freight shipping solutions to support businesses and organisations operating in the MEA and Asia region. We offer seamless and cost-effective supply chain management solutions; we work hand in hand with renowned global shipping agents to provide our clients with track and trace global sea cargo freight services, with real time reporting at competitive prices.
Offering safe and secure over land transportation options for controlled and non-controlled cargo of any transportable size or volume. Our services cover the last mile logistics, affording our clients assurances of delivery of their shipment. Eigenrac can facilitate over land logistical solutions by utilising the services of renowned, licenced, and registered transportation companies. If the cargo is arriving by air or sea, we will be present when it arrives at the port or hub of delivery, our partners will assist and manage custom clearance procedures with the relevant authorities, upon completion of the process, our team will manage transit of the assets safely to the agreed delivery destination.
Import / Export clearance
Eigenrac have built partnerships on trust, fostering relationships across the region, we are uniquely positioned to assist clients with their asset import and export processes and procedures via our relationships.
Eigenrac provide logistics solutions for freight forwarding to the 'last mile' for goods delivered by sea, land and air. Utilising multi-modal transportation options that cater for all requirements providing a seamless process of collection, transit, track & trace and delivery your cargo across the MENA region.
Eigenrac are procurement specialists; we manage and maintain an extensive list of registered licenced and approved suppliers and vendors, who we consider as our strategic partners. We actively involve them in the decision-making process, allowing for the necessary problem-solving to take place, affording full transparency and visibility of the task required.
In order to achieve internal compliance standards, we conduct robust supplier due diligence checks, assessing the risks associated with each supplier with a low risk tolerance approach. Eigenrac continuously monitor supplier risk, implementing robust risk control measures, with contractual KPI penalties set in place, with robust contingency plans to safeguard against supplier failure.
We recognise our clients' pain within the procurement process, which can expose them to risks, prove cumbersome, time consuming and inefficient. To alleviate that pain, we use a best practice approach to procurement which has proven to be beneficial, promoting positive outcomes and overall growth for our clients. Eigenrac and our suppliers conduct cursory pre-purchase checks, including resource risk assessments, cost-benefit analysis, product assessments and evaluations for quality, volume and price to ensure our clients are getting the right product at the right price delivered on time. We actively monitor and measure the performance of our registered suppliers to ensure we are providing our clients with the best possible products and services.
Working with Eigenrac and our partners of choice in the Automotive space we will deliver effective and capable solutions to operate vehicles and equipment, services supply of Original Equipment Manufacturer (OEM) parts to a wide range of clients operating across the MENA region.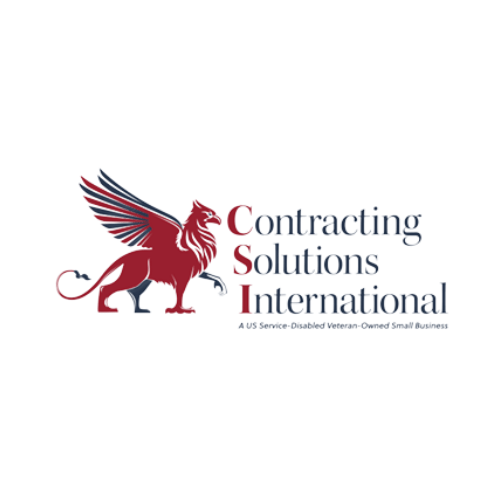 We offer reliable, technically capable and effective solutions, backed by the power and international standing of:
Direct Original Equipment Manufacturer appointments
Extensive Network Partner relationships to enable 'value add' and 'up-sell' within our lines of business – automotive leasing and OEM spare parts, power generation (units and OEM spare parts) & logistics (land, sea and air) using our proven, reliable, technically-capable and responsive lease and maintenance solutions. Further, enhanced with efficient and effective procurement support for the supply of OEM parts.
Vehicle, equipment and power generation leasing with maintenance solutions, that meet the current and future mission critical operation demands.
The supply of genuine OEM parts contracted through Master Supply Agreements.
Services; be this for the supply of multi-modal logistic solutions via our experienced network partners. Through to the leasing of light and commercial vehicles, engineering construction plant, industrial equipment including power generation assets with maintenance, we will provide a robust technical and reliable solutions that ensures all assets will be maintained to the highest standards that consistently attain Fully Mission Capability (FMC) status, using only new/unused OEM parts.
The supply of automotive industry expertise's to Government and non-Government fleet operators, (incl. passenger car, light and heavy commercial vehicles & engineering construction plant) and also the Aftersales Dept's. of appointed vehicle and equipment distributors.
Our value: By understanding our clients intended end state, we will offer cost-benefit analysis of all relevant proposals to the fullest, ensuring that all potential options have been explored and a monetary cost saving value can be recognized by our client in our proposal.