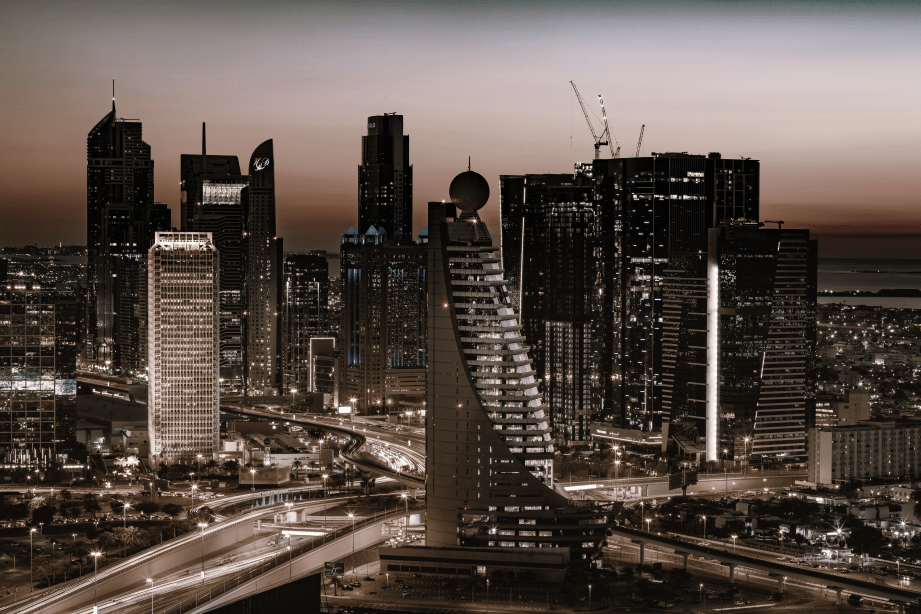 We are a people orientated, transparent business with core values and principles
Simon is a seasoned business leader in complex environments with 35 years' experience in the defense and security sector. He has extensive experience in the UK & Ireland, Middle East, Africa, Central America, and Central Asia.
Simon is the Founder and CEO of Eigenrac, prior to this he held various senior level managerial positions employed by G4S since 2009 culminating in his most recent and last appointment of sales strategy director for G4S risk management group, a position he held successfully for over three years. He has experience working in many sectors both government and commercial including ports, aviation, oil & gas, nuclear, transport, sporting events, retail, hospitality, and critical national infrastructure.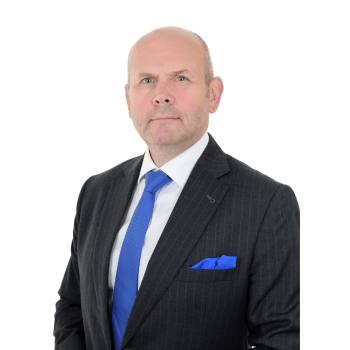 Simon holds a graduateship in intelligence management. He also holds IMO qualifications as a Company/Ships and Port Facilities security officer. He holds behavioral detection officer qualifications from the UK CPNI and a BTEC in humanitarian relief operations.
Prior to working in the private sector Simon served a full and exemplary career in the Royal Marines operating globally in permissive as well as hostile and austere environments. Simon's military career culminated working as a specialist Intelligence operator in the British Armies Special Intelligence Unit in support of Special Forces counter terrorist operations.
Simon is a member of the American Society for International Security (ASIS) and a member of the Security Institute UK, (MSyI).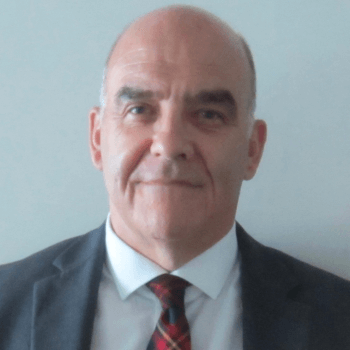 An alumnus of Edinburgh University (Jt Hons Mathematics and Statistics); internationally recognised authority on intelligence and security; a number of high-profile appointments within the public as well as commercial sectors.
Commissioned Royal Marines Officer, Intelligence Corps and UKSF; retired after a distinguished career of 30 years seeing operational service in most campaigns (senior UK military intelligence officer in Iraq and in Afghanistan); UK SF Counter Terrorist Officer; seconded to foreign government agencies. Retired as a 1* Officer; UK Director Intelligence (Army) and senior Defence Intelligence Officer; received gallantry and meritorious service awards (UK and US).
Senior executive security role within a UK FTSE '10' FMCG – responsibility for worldwide business intelligence and security investigations; central figure in the development of global strategy delivering procurement projects, recruitment programmes, supporting engagement with foreign government agencies; authored an Operational (security) Directive which secured legal compliance.
Group Head of Security at the UK's largest Port Operator delivering compliance with ISPS and the UK's Security Regulations (Ports) – led cyber investigations and delivered compliance with HMG Cyber Regulations; Data Protection Officer and IS 9001 Lead Auditor; delivered recruitment programmes and procured a multi-million-pound security guarding contract across the UK.
Chris Kelly joined EIGENRAC in February 2021 as the Chief Operating Officer, providing operational oversight of programmes supporting and implementing the CEO's strategic plans, while working closely with customers to develop innovative and tailored solutions. Utilising a background of delivering high-quality outputs against significant resource constraints in high-pressure environments leading delivery while coordinating inter-departmental activity throughout the business unit. Prior to joining EIGENRAC, Chris was employed by G4S Secure Solutions Iraq (2015-2020) and G4S Secure Solutions Afghanistan (2013-2015).
During his time with G4S, Chris mobilised the largest PSD contract in Iraq (Basra Gas Company) in 2015, he operationally supported SHELL at the Majnoon Oilfields and SAMSUNG operations in southern Iraq and successfully planned, developed, and executed new projects in Nasiriya, Mosul, Kirkuk, and Sinjar for US & UN clients. Chris has built an extensive network of reliable and trusted international and local partners, subcontractors and suppliers across Europe and the MENA region, establishing a strong and reliable upstream and downstream supply chain that can be called upon whenever required.
Chris previously served 24 years with the British Army achieving the rank of Warrant Officer, serving in Northern Ireland, Bosnia, Sierra Leonne, Iraq, and Afghanistan with the Light Infantry and latterly the Rifles (1989-2013).
Business Support Director
Haseena joined Eigenrac in February 2021 as the Business Support Director, developing business-aligned marketing plans that drives the company in line with commercial targets and brand-building goals. Haseena is responsible for embedding a strategic, innovative approach that achieves targeted level of brand awareness and positioning across digital and social changes, supporting marketing investment in bids and propositions, and promoting the commercial priorities for the business within challenging markets.
Haseena's current role followed a successful period at G4S Risk Management managing the marketing for Iraq, Afghanistan, UK and Africa with key focus on business growth, new market entry and key account retention. She managed corporate marketing and communications functions including brand management and digital marketing forming key strategic partnerships with operational and policy teams. For G4S Iraq business, Haseena delivered niche marketing solutions maximizing reach, appeal and visibility across Iraq and the Middle East. Haseena has also managed relationships with Clients, Business Communities and Partners (OSAC Baghdad and IBBC).
As a member of the OSAC Committee Haseena was awarded by the US Embassy in Baghdad for exceptional marketing services that directly contributed to the OSAC committee winning a Best Regional Award. She is also the Regional representative of the Iraq Britain Business Council (IBBC) Women's Group in the Middle East. Hash has worked in the security industry for over 12 years and has a Masters in Business Administration (MBA) – Marketing.
Phil is a seasoned Head Analyst and operator within the Intelligence sector working in complex and hostile environments. He is responsible for delivering timely operational and strategic information reports in the identification kinetic and conceptual threats, and managing risk. He demonstrates the ability to establish and manage fully operational teams, provide training to state security apparatus and communicate across linguistic and cultural boundaries at all levels. He has extensive operational experience in the UK and Central Asia within the public and private sectors.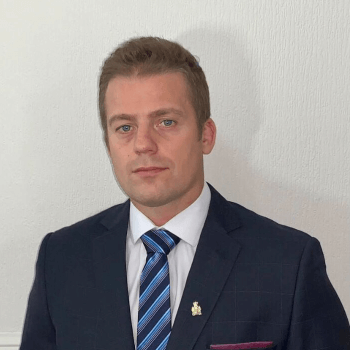 Phil established the Canadian Embassy's (Kabul) information collection cell in 2019 following the departure of the Canadian military taskforce. Prior to this, he was responsible for the delivery of information collection and training courses to the Qatari State Security Bureau in Doha ahead of the 2022 world cup. With his current high-level security clearance sponsorship from the MoD, Phil is a trusted liaison partner of multiple like-minded embassies and security missions in Afghanistan, whilst retaining some links to trusted partners in Qatar.
Phil holds a master's degree in counter-terrorism and security studies which compliments various undergraduate certificates and professional intelligence qualifications. He also holds Close Protection Officer and remote medical qualifications as a Ronin (South Africa) hostile environment security operator. His military qualifications include the Defence Intelligence Analysis Module and the Defence Interrogation qualification, amongst other disciplines.
Prior to the private sector, Phil served in the British Army, operating globally in permissive as well as hostile and austere environments. Phil's military career culminated as a specialist operator which afforded him exposure to his equivalent counterpart in UK law enforcement, foreign nation law enforcement and the UK and Canadian security services.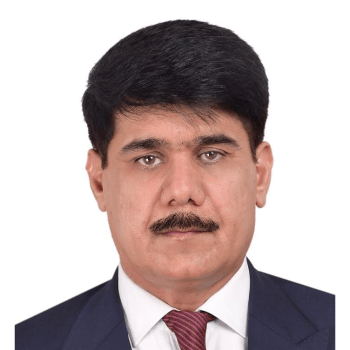 Mr. Omer Safi has over 17 years' experience in Security and Risk Management and has held prestigious positions with the following organizations: He was the Senior Advisor within the United Nations Department of Security; Chief Operations Officer for Kabul Balkh Safety and Security; Country Director of Operations for Etisalat Afghanistan; CEO/President of Team 4 Risk Management Company (RMC), to the prominent position as the Governor of Kunduz Province, Afghanistan.
Omer has a master's degree in Security and Risk Management obtained from the University of Leicester in the UK and is a Project Management Professional certified by the Project Management Institute (PMI) and has attained 13 certificates in the field of security issued by the United Nations Department of Safety and Security (UNDSS). Safi is also a United Nations certified trainer of trainers.