Intelligence Management Services (IMS)
Eigenrac helps our clients understand social and geopolitical threats they face utilising the intelligence management process. This will make a notable difference between physical, financial and reputational loss or in achieving strategic aims and objectives – underpinning success.
We provide cost effective Intelligence Management Solutions that will not only reduce the risks to your assets and reputation, but will also provide a competitive advantage through enhanced business resilience, ensuring you can respond quickly and effectively to incidents and events as they unfold.
Specifically, we will work with you to develop and implement a tailored and bespoke intelligence platform, which will enable you to create a holistic risk and security framework for your business that is based upon information relevant to your project or operations. This proactive approach, which ensures intelligence is embedded at the core of your security strategy will enable you to mitigate risks wherever practically possible and will ultimately reduce the long-term costs of you doing business in this challenging threat environment.
Our Intelligence Management team are industry professionals with decades of expertise working in complex environments. Drawn from a variety of organisations in this niche space we provide a top-down project management approach to all the solutions we deliver. We will ensure oversight of product delivery to satisfy Information Requirements stipulated by our clients, review, and quality assurance of any report we release for ultimate end user satisfaction.
Country reporting – geopolitical reporting and analysis of a country or region
Bespoke reporting – specifically designed to answer Information Requirements
Incident data mapping and analysis – trend analysis of incidents in a given area
Embedded analyst – full time or call off giving full benefit of our back-office team support
Training and mentoring – of your own in-house capability to international sector standards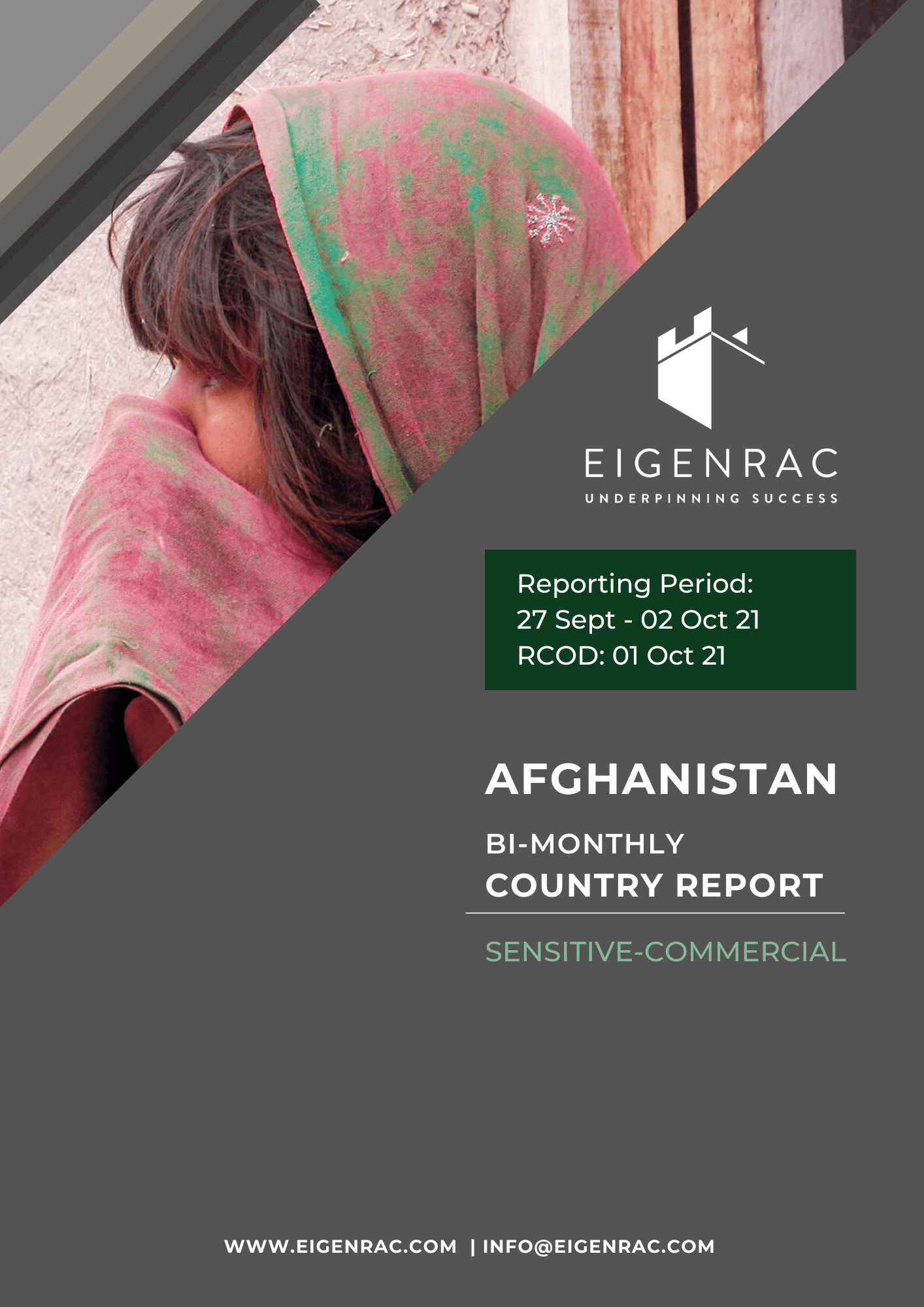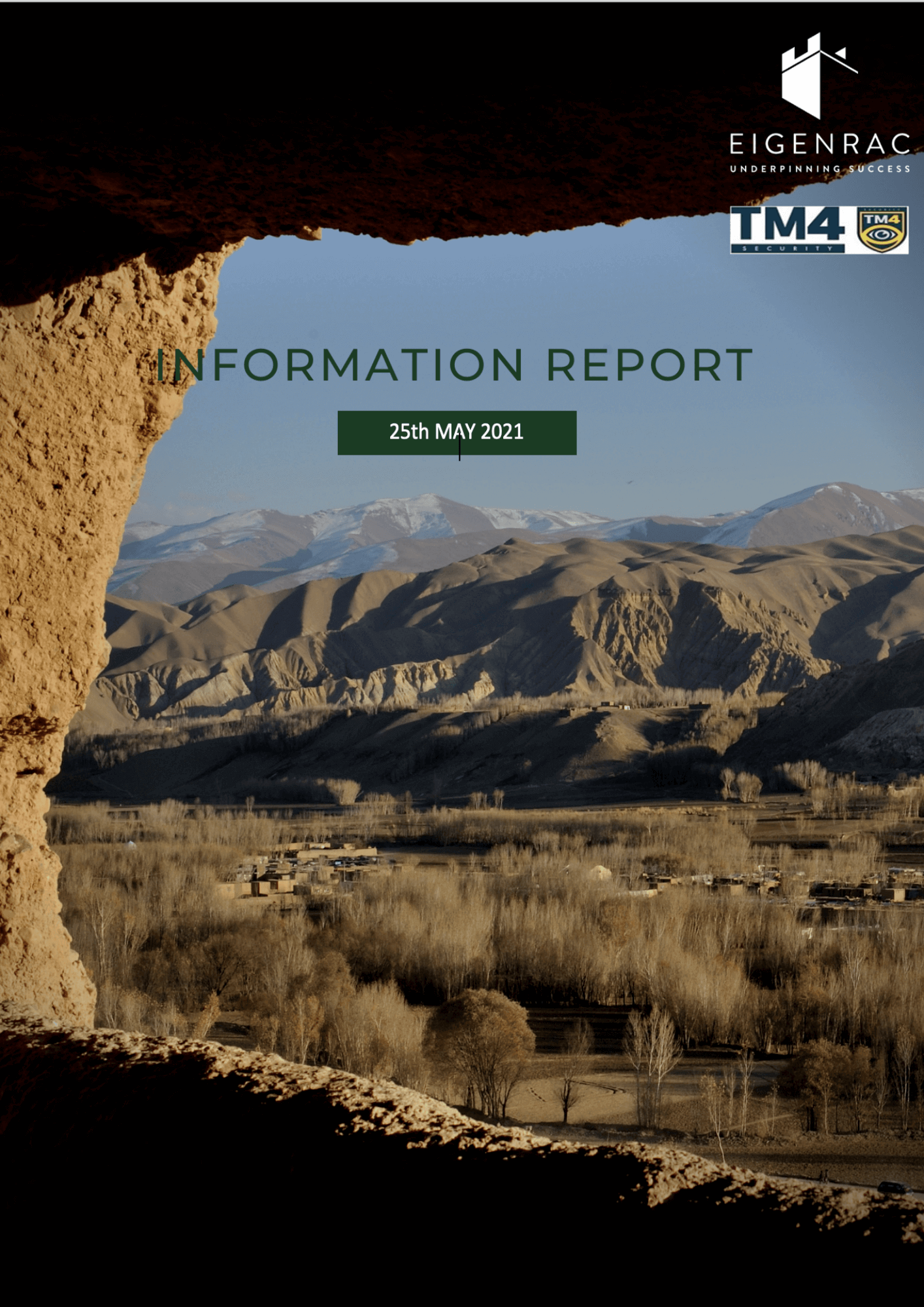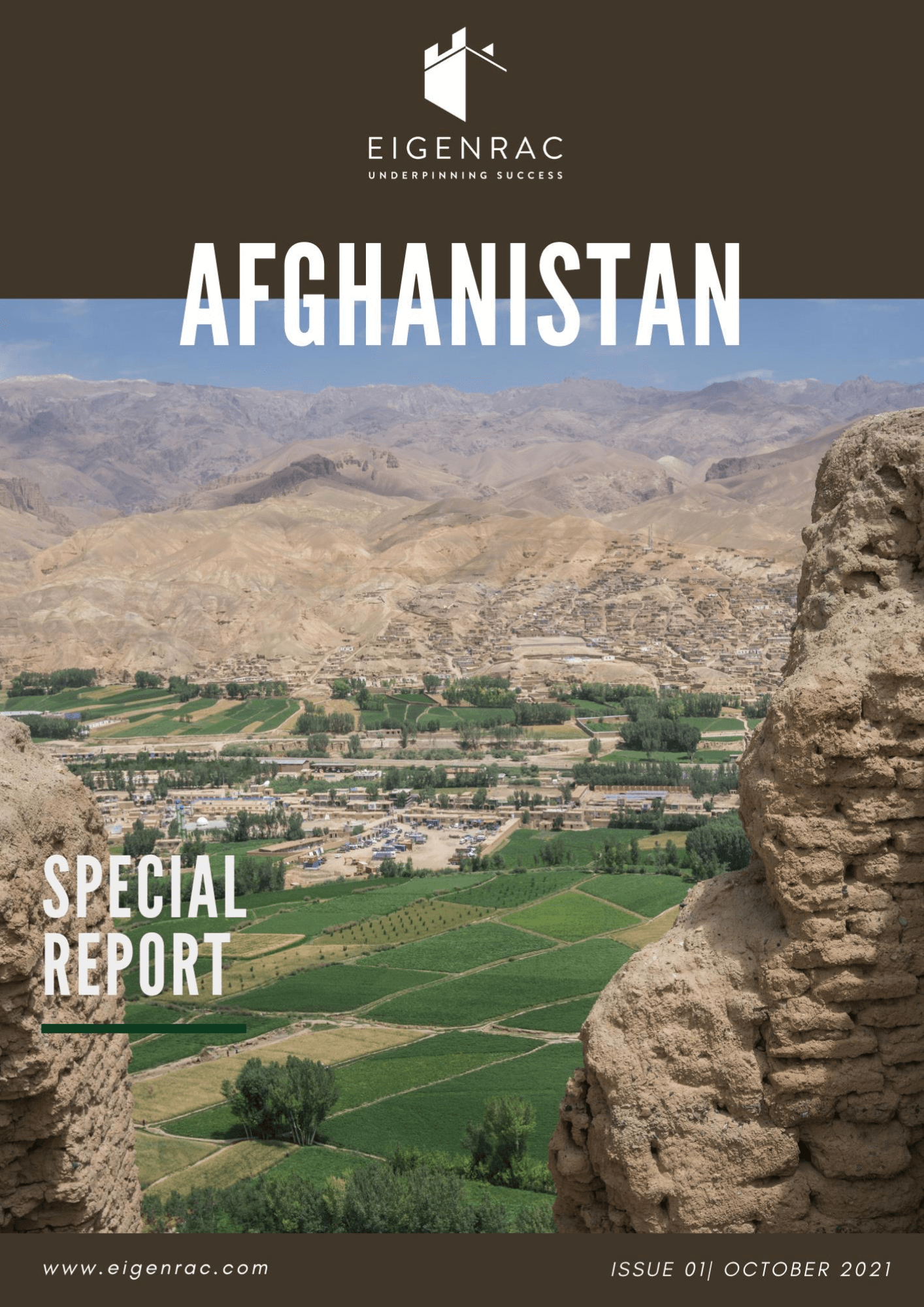 If you are interested in discussing or subscribing to our Intelligence Management Services in more detail:
Risk Management Services (RMS)
Eigenrac helps clients to understand the risks they face and offer palatable and cost-effective solutions to mitigate those risks, thereby enabling their business operations to run seamlessly in complex environments.
With continued population growth, comes the increased demand for raw materials, goods and services. This demand, spurred on by the continued expansion of global international trade inevitably leads to the opportunity for investment in a range of areas, including power, communications and transport.
Whilst these Critical National Infrastructure (CNI) programmes often provide long term revenue opportunities enabling economic growth, they also often come with significant safety and security challenges from the plethora of threats that exist within the given environment. It is vital that these threats and the subsequent risks to any programme are understood and tackled according to the nature of their size and importance.
Through proven expert consultancy and past performance in an unmatched variety of sectors, Eigenrac Risk Management Services will enable our clients' CNI programmes to achieve their goals without compromising on the safety of their people and the security of their assets. This can be achieved by developing an overarching security framework that embeds a risk led approach at the heart of their security strategy, whilst ensuring that compliance standards are met and that good governance at all levels is in place.
This approach which will reduce the likelihood of an incident and / or the subsequent impact of that incident against a variety of existing and emerging threats will be achieved in a cost effective manner through our competitive pricing approach thereby – underpinning success.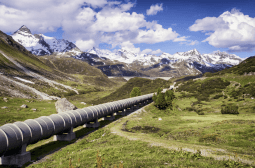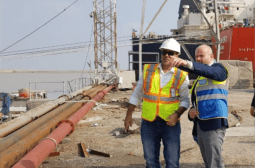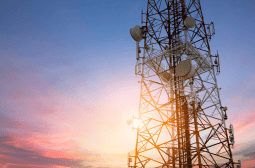 Capacity Building Services (CBS)
The importance of capability development programmes for security agencies, corporate entities and NGO's is forefront in the minds of Governments and foreign investors in the current climate of extended conflicts and unrelenting terrorist attacks.
Eigenrac seeks to be the partner of choice that has demonstrable past and current performance in the successful delivery of commercially viable capacity and capability building programmes on behalf of Governments, Corporates and NGO's.
Our approach from the outset is to deliver a local, sustainable solution that is both enduring and continually seeks to reduce contract costs. In doing so we aim to help build a legacy that will add depth to our clients' capabilities, ensuring they are able to execute strategy in order to achieve their key goals both in the short and long term.
The uniqueness of our capability is supported by the breadth and depth of our consortium of companies across the sectors and geographies we operate in, delivered with the skills and robust project management of highly experienced and credible trainers and mentors that will exceed the expectations of our customers – underpinning success.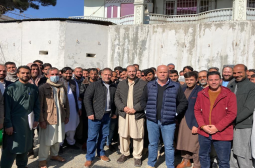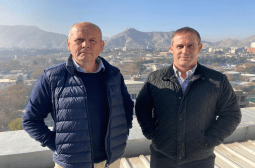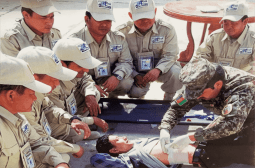 Specialised Protective Security Services (SPSS)
Eigenrac partners provide comprehensive specialised protective security services to the corporate, diplomatic and NGO community in difficult environments. A changing security landscape will mean that client requirements will evolve with the situation, and that flexible and agile service provision is essential in ensuring service delivery continues to meet client protection needs.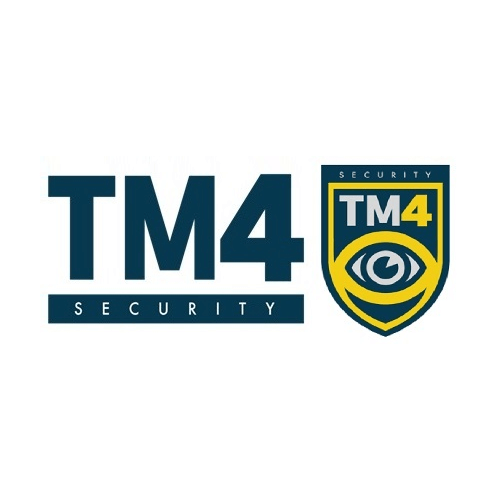 We provide world leading service standards to a wide ranging client base of multinational organisations and NGO's, as well as delivering security to corporates from a range of sectors including; energy, extractives, manufacturing and logistics. Our security professionals are trained by expatriate former military and police personnel, ensuring that best practice standards are met at all times there is a meticulous level of planning, prior to the execution of operations embedded in our security operators culture.
We have nearly two decades of proven past performance in the delivery of specialised protective static and mobile security, executive protection and meet and greet services, in-country protective services training and development. We strictly meet all regulatory requirements to operate as an RMC and PSC, with current licenses and associated permits, as well as adherence to the ethical employment of staff in accordance with labour law.
Our security staff are trained in the following competencies with refresher training conducted every six months: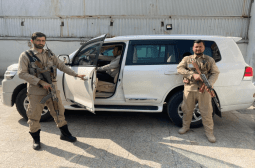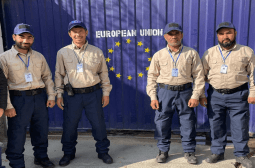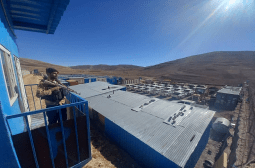 Mobile and static security tradecraft & procedures
VIP protection & vehicle drills
Vehicle and personnel search procedures
Weapon familiarisation and training
Radio communication procedures
Risk Management Consultancy (RMC)
Private Security Company 1 (PSC1)
Through our consortium approach to providing our clients a holistic and turnkey security solutions Eigenrac offers bespoke canine services to meet a wide range of client requirements in difficult operating environments.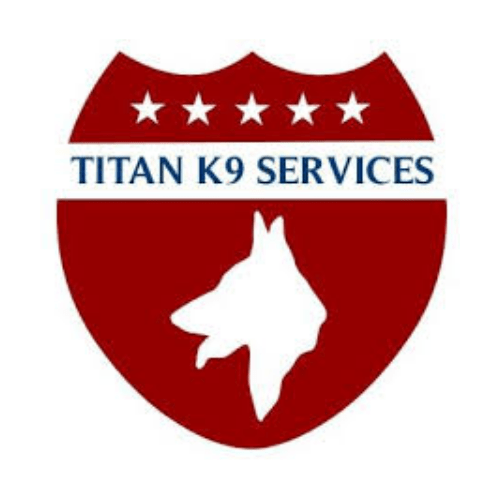 Our canine partners are committed to providing service excellence in line with international best practice standards (United States Army, Working Dog Regulation 190-12).
Service excellence is communicated and delivered through an established training curriculum with the ability to train, certify and deploy working dogs wherever we are contracted. We draw on experienced dog handlers from the military and police services around the world to being an unparallel level of expertise to our clients wherever we deploy.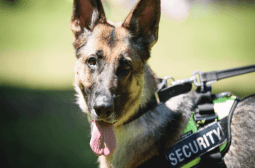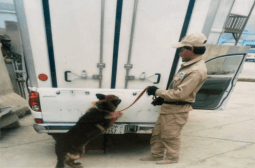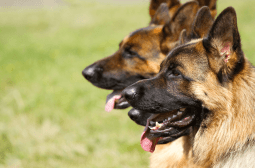 Explosive Dog Detection Teams (EDDT) services include:
APBO Military Mail Sweeps
Narcotic Dog Detection teams (NDDT) services include:
Building/Living Quarter Sweeps
International Mail Sweeps
Training services at our Kabul registered training centre include:
Explosive Disposal Ordnance EOD Socialising Training
Technical Security Services (TSS)
Eigenrac understands that as a threat environment matures so do the business and needs and security requirements of our client's. An immature and volatile threat landscape will demand security advisory and protective services that act as enabling facilitators in conducting business operations safely.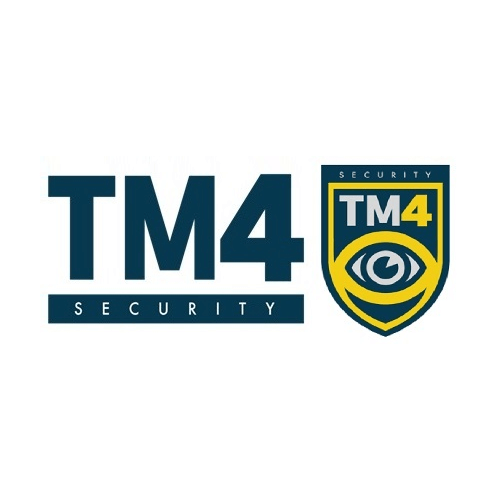 Once a business operation is established and underway the requirement will be for a more sustainable solution where technology may replace and/or compliment physical security measures offering significant cost savings and efficiencies.
Eigenrac offers tailored Technical Security Services (TSS) to fit our client's requirements. We offer enhanced security solutions that work independently and or in conjunction with physical security provisions. Our solutions that are both sustainable and cost-efficient, providing our clients with a means to conducting safe and secure operations for prolonged periods of time.
CCTV system installation and monitoring
Alarm system installation and monitoring
Technical Surveillance Counter Measures (TSCM)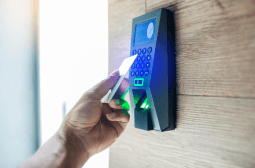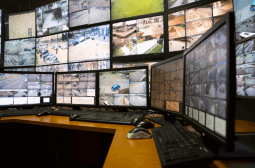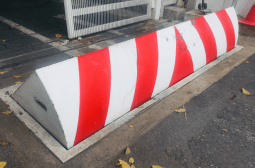 Ordnance Management Services (OMS)
Ordnance management programmes include but are not limited to surveying, mapping and marking hazardous areas, mine clearance (removal and destruction of mines/ UXO from the ground), advocacy, victim assistance and mine risk education.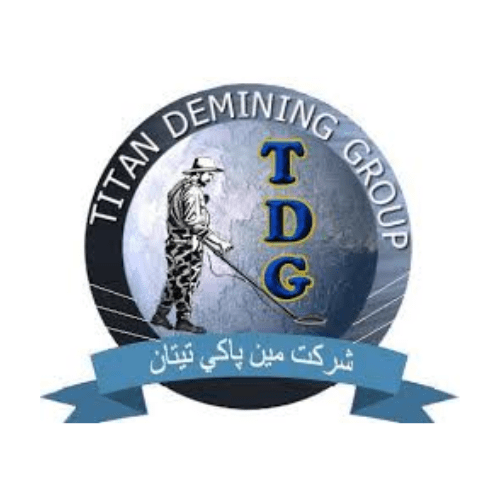 The disposal of unexploded remnants of war may be required to facilitate construction projects and will need ordnance management sector experts to manage the collaboration between clients' operational aspirations and any mine clearance task in hand. Eigenrac and its partners has demonstrable experience in the nuances of navigating the political and logistical realities of conducting humanitarian mine action clearance operations in affected areas. This includes all project nodes essential in ensuring a fully complaint, skilled and sustainable programme that is managed to internationally recognised standards ensuring all ethical, regulatory, logistical controls are in place and managed by responsive programme sector experts.
Eigenrac's partners qualified and experienced staff assist in the preparation and delivery of the outlined ordnance management capabilities ensuring compliance to word and letter of internationally recognised industry best practices and guidelines: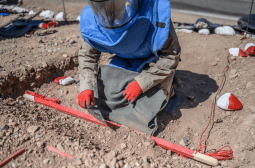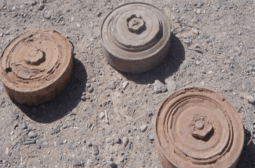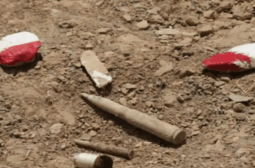 Services
Manual and mechanical minefield clearance
Explosive Detection Dogs (K9)
UXO stockpile destruction
The provision of demining training including
Initial demining training
Advanced demining training
Demining supervision training in the demining pre-deployment course, demining team leader course
Quality Assurance & Audit
Review and assessment of all relevant documentation covering the qualifications and training of the UXO clearance contracting workforce to ensure compliance with contractual and IMAS requirements
Review and evaluation of risk assessments, SOP's and method statements for contract compliance, IMS, TSG's and threat nature
Review of the project management structure to ensure it is adequate to meet management and logistic needs and requirements
Review and assessment of proposed equipment for suitability
Examine maintenance and repair programmes for critical equipment
Audit worksites for operational effectiveness, communications, casualty evacuation and industry compliance standards
Compliance
Initial Mine Action Standards (IMAS)
Country specific Technical and Safety Guidelines (TSG)
Information Management System for Mine Action (IMSMA)
Registration